Thursday, July 25, 2013
6:00pm - 10:00pm
Location
Hardesty Park (map)
1615 W. Market St.
Akron, Ohio 44313
Cost
Tickets = $2 each
Food items and beverages will be offered for 1, 2 or 3 tickets
Parking
Free parking on grounds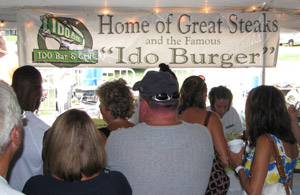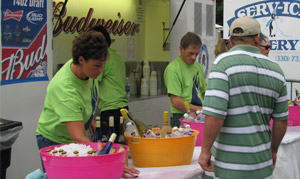 Taste of Akron
Akron Arts Expo kicks off with the fabulous 8th Annual "Taste of Akron." It will be the most delicious event to hit the area all summer! Get the full flavor of Akron by sampling appetizers, entrees, and desserts from over 20 area restaurants. Invitations are extended to the areas best ethnic and classic restaurants to offer a genuine "Taste of Akron." Food samples are offered for 1, 2, and 3 tickets. Tickets cost $2 each. Enjoy great food, make and take smores provided by EARTH FARE and live entertainment by Colin Dussault's BLUES PROJECT. Admission is free.
Thank you to the following sponsors for supporting the Taste of Akron!