Thursday, July 21, 2016
6:00pm - 10:00pm
Location
Hardesty Park (map)
1615 W. Market St.
Akron, Ohio 44313
Cost
Tickets = $2 each
Food items and beverages will be offered for 1, 2 or 3 tickets
Parking
Free parking on grounds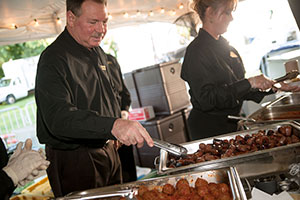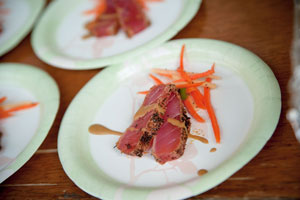 Taste of Akron
The Akron Arts Expo weekend kicks off with the appetizing 11th Annual Taste of Akron. It is the most delicious event in the area all summer long! Local area restaurants are invited to cook up mouth-watering appetizers, entrees and desserts to serve while a live band will entertain throughout the night. Tickets are $2 each and food samples are offered for 1, 2 and 3 tickets. Admission is free.
For more information, call 330-375-2836.
Tickets will be on sale starting at 5:00 pm!
Tickets are non-refundable and only good during the Taste of Akron event.
Cash, VISA and MC accepted
Participating restaurants and food trucks TBA.
Come out to see the following restaurants and food trucks:
Acme Fresh Market Catering
Akron City Tavern (The Office)
Arnie's Public House
Beach Comber
Bistro on Main
Bombay Grill
Chocolates by Erin
Crave
Dagnes's
D'Agnese's
DiFeo's Catering Inc
Eat N Park
Fork Fuel
Frank's Place on Market
Ido Bar & Grill
Kevin O'Bryan's
Moe's Restaurant
Ms. Julie's Kitchen
Nuevo Moderon Mexican & Tequila Bar
Old Carolina BBQ
Papa Joe's
Popsmith
Southern Thangs
Spaghetti Warehouse
Stone Pelican
Stray Dog Carts
Swenson's
The DonutLab Cleveland
The Pierogi Lady
Wholly Frijoles
Ye Olde School Treats N Eats