Thursday, July 23, 2020
6:00pm - 10:00pm
Location
Hardesty Park (map)
1615 W. Market St.
Akron, Ohio 44313
Cost
Tickets = $2 each
Food items and beverages will be offered for 1, 2 or 3 tickets
Parking
Free parking on grounds or take the free shuttle from Rubber City Radio.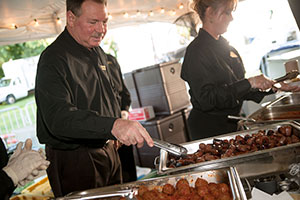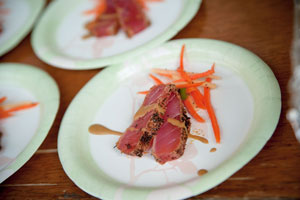 Taste of Akron
The Akron Arts Expo weekend kicks off with the appetizing 14th Annual Taste of Akron. It is the most delicious event in the area all summer long! Local area restaurants are invited to cook up mouth-watering appetizers, entrees and desserts to serve while a live band will entertain throughout the night. Tickets are $2 each and food samples are offered for 1, 2 and 3 tickets. Admission is free.
For more information, call 330-375-2836.
Tickets go on sale at 6:00 P.M. Tickets will be sold at the Hardesty Park pavilion.
Tickets are non-refundable and only good during the Taste of Akron and Taste of Akron Take Two event.
Cash, VISA and MC accepted
Come out to see the following restaurants and food trucks:
Akron Pickle
Bomba Taco's 8 & Rum
Bombay Grill
The Breakfast Box
Chocolates By Erin
CoreLlfe Eatery
Crave Canflna
Crave
D'Agneses White Pond
Dewey's Pizza
Lock 15
Ms. Julie's Kitchen
Norka Beverage
Old Carolina Barbecue
Papa Gyros
Papa John's
The Plerogi lady
Pots & Pans Jamaican Cuisine
Saffron Patch in the Valley
Spaghetty Warehouse
Square Scullery
Stray Dog Café/li>
Social 8
Totally Cooked